October 09, 2020
Peruvian sugar snap peas ship to Japan thanks to Daikin controlled atmosphere (CA) container technology
Peruvian sugar snap peas reach new markets via ocean shipment, arriving in optimum condition after a total 31 days in transit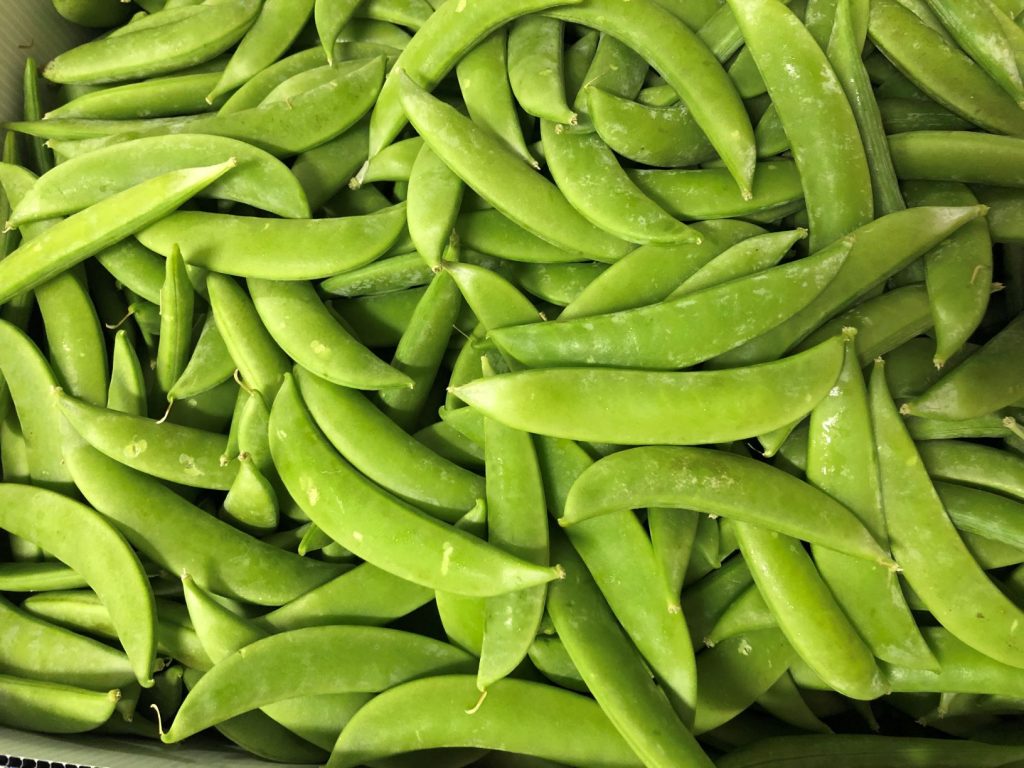 October 5 2020 A shipment of Peruvian sugar snap peas was completed successfully earlier this year by Ocean Network Express (ONE) from Callao, Peru, to Yokohama, Japan with the help of controlled atmosphere (CA) technology from Daikin Reefer, a leading supplier of refrigeration and climate control solutions for freight containers. Headquartered in Japan, Daikin Reeferis the refrigeration business division of global refrigeration, air conditioning and climate control provider Daikin Industries, Ltd.
The containerload departed Callao on June 17th and arrived in Yokohama on July 11th, spending 24 days in transit at sea. The 3080 cartons were loaded to ship on June 13th, making the total transit time 31 days between loading at port of origin to unloading upon arrival at port in Japan.
Sugar snap peas – sometimes referred to as snap peas – have rounded pods and thick pod walls and are a cross between green peas (garden peas) and snow peas. They have a good balance of fibre and protein and contain very high levels of vitamin C, together with vitamins A and K, iron and potassium. The entire pod is edible and has a slightly sweet flavour. This non-starchy vegetable is popular in Asian cuisine and is common in stir-fry or steamed dishes and is much better when cooked quickly to retain its crispness. It is a cool season vegetable and is planted in spring as soon as soil can be prepared and can withstand cold and frost for short periods of time.
Japan has a high-end fresh produce market and consumer demand is for premium quality fruit, salad and vegetables, both cultivated domestically and imported. Fruit in particular can be regarded as a luxury item.
Previously, the sugar snap peas would have been exported to Japan via expensive air freight in order to arrive in optimum condition to meet the demands of this high-end produce market. Peru continues to grow its position as a key exporter of fresh produce to Asia and its exports have grown exponentially since 2005 and Japan currently accounts for 12% of Peruvian exports.* Peruvian growers and exporters need to ensure produce arrives in a 'fresh-picked' state despite very long transit times, and are looking for alternatives to expensive air freight.
The Daikin Active CA system reduces oxygen and manages carbon dioxide levels, as well as boosting nitrogen levels to quickly put fresh produce into a state of hibernation inside the reefer. This helps to maintain the quality of the fruit and extend both the shelf life (i.e. the selling days on shelf in stores) and the overall storage life of a wide range of fresh produce, even on the longest of journeys such as the Latin America to Asia route. One of the biggest technological advantages for shippers using Daikin Active CA is the humidity conservation within the reefer that this system delivers, ensuring optimum atmospheric conditions whilst preventing vital water loss: this water loss prevention is particularly important for sugar snap peas to ensure they do not spoil in transit and arrive at their destination in that 'fresh-picked' state.
INTIPA FOODS SAC commented on the shipment "We are satisfied with the results obtained with shipping our product, in this case sugar snap peas. Our customers in Japan rated the quality and appearance of the sugar snap peas as excellent and good.
This is in contrast with previous years when shipments of sugar snap peas to Japan using different systems resulted in a shorter product life as well as problems with dehydrated and decaying peas.
With Daikin's Active CA it is confirmed that the product remains much fresher, proving that this system delivers better technology for the controlled atmosphere and the temperature inside the reefer"
"This shipment of Peruvian sugar snap peas to Japan demonstrates how Daikin Active CA is helping us to expand our cargo range by sea", said an executive from Ocean Network Express from Peru. "Whereas sugar snap peas were previously only transported by expensive air freight, we are delighted to complete a successful ocean shipment using Daikin's refrigerated container technology to ensure this produce gets to market in a 'fresh-picked' state. We have also successfully converted transportation from air to sea".
'We were delighted with the results of this sugar snap peas shipment and look forward to supporting our customers in exploring more of the same opportunities with Daikin Reefer's extensive after-sales service coverage spanning six continents. In particular at key export regions, our Reefer Care Managers work out in the field together with our Field Service Managers to support customers using Daikin containers fitted with Active CA at the time and place of need', commented Mr Goh Ah Huat., General Manager, Global Marketing and Service. "
For further information
Ah Huat Goh, General Manager, Global Marketing & Service ahhuat.goh@grp.daikin.co.jp

Ends
---
Back to News top