We Are Active
DAIKIN Active CA provides industry-leading protection for a wide range of fresh commodities, slowing down the ripening process during transit to allow perishable products to be transported in better condition for longer periods of time and extend their shelf life.
O2 LEVEL ADJUSTED BY N2 INJECTION
HOW DAIKIN ACTIVE CA WORKS
DAIKIN's Active CA charges a rich N
2
gas into the container, which reduces the respiration of the cargo by reducing its oxygen content. It also creates a positive pressure inside the container, which prevents outside air from entering. This leads to a fast reduction of O
2
concentration, which allows DAIKIN Active CA to be viable for shorter voyages such as intra-Asia and other regional trades as well as longer voyages that take over a month.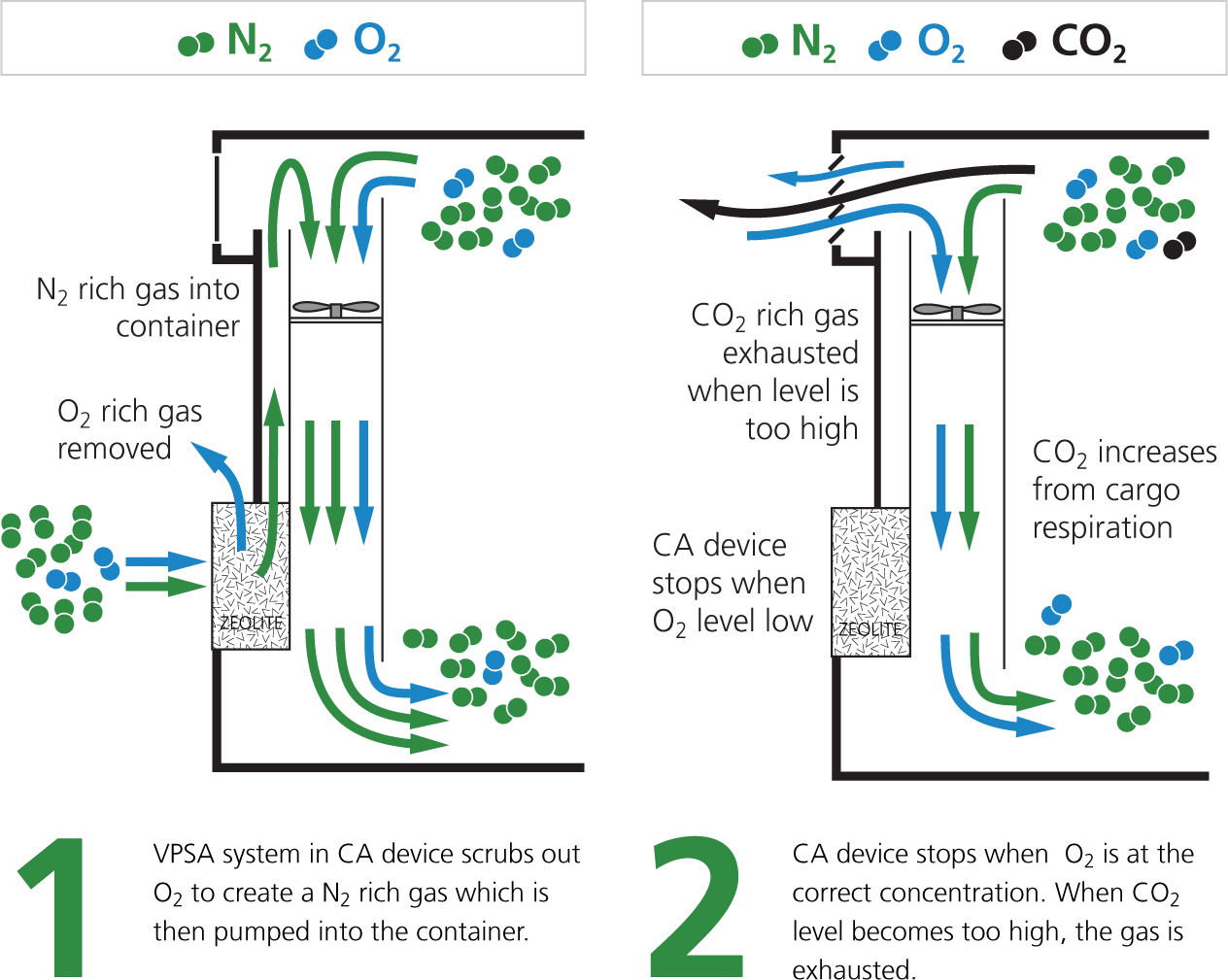 DAIKIN VPSA TECHNOLOGY
The DAIKIN system is built around vacuum pressure swing adsorption (VPSA), an active atmosphere separation technology that is able to create the optimal controlled atmosphere very quickly. VPSA uses the mineral adsorbent zeolite to capture a large quantity of nitrogen from the air and transfer it into the reefer container, allowing oxygen levels to be quickly reduced by dilution, without the need for additional gas to be added.